Value chain generating high value

Cross functional organized approach
In order to ensure our customers' needs are met, we share key information, including onsite menu feedback, across functions such as Sales, Procurement, and Logistics divisions. This three-way organizational structure helps improve the quality of our services by reviewing food specs in order to provide maximum value in our sites more efficiently and effectively and by quickly developing menus.
Forging solid partnerships with suppliers
As a partner that seeks to help secure the happiness of customers, we forge relationships with suppliers across Japan. With these deep, long-term relationships, we are in the position of continuously making improvements that lead to greater efficiencies and facilitating new development and proposals to satisfy our customers' needs.
Committed procurement of safe and secure ingredients
To ensure the safe and secure procurement of ingredients as a food service company, we conduct inspections based on supplier product standards, audit suppliers' financials, examine manufacturing plants, offer improvement guidance, manage databases of supplier information, and conduct data analysis.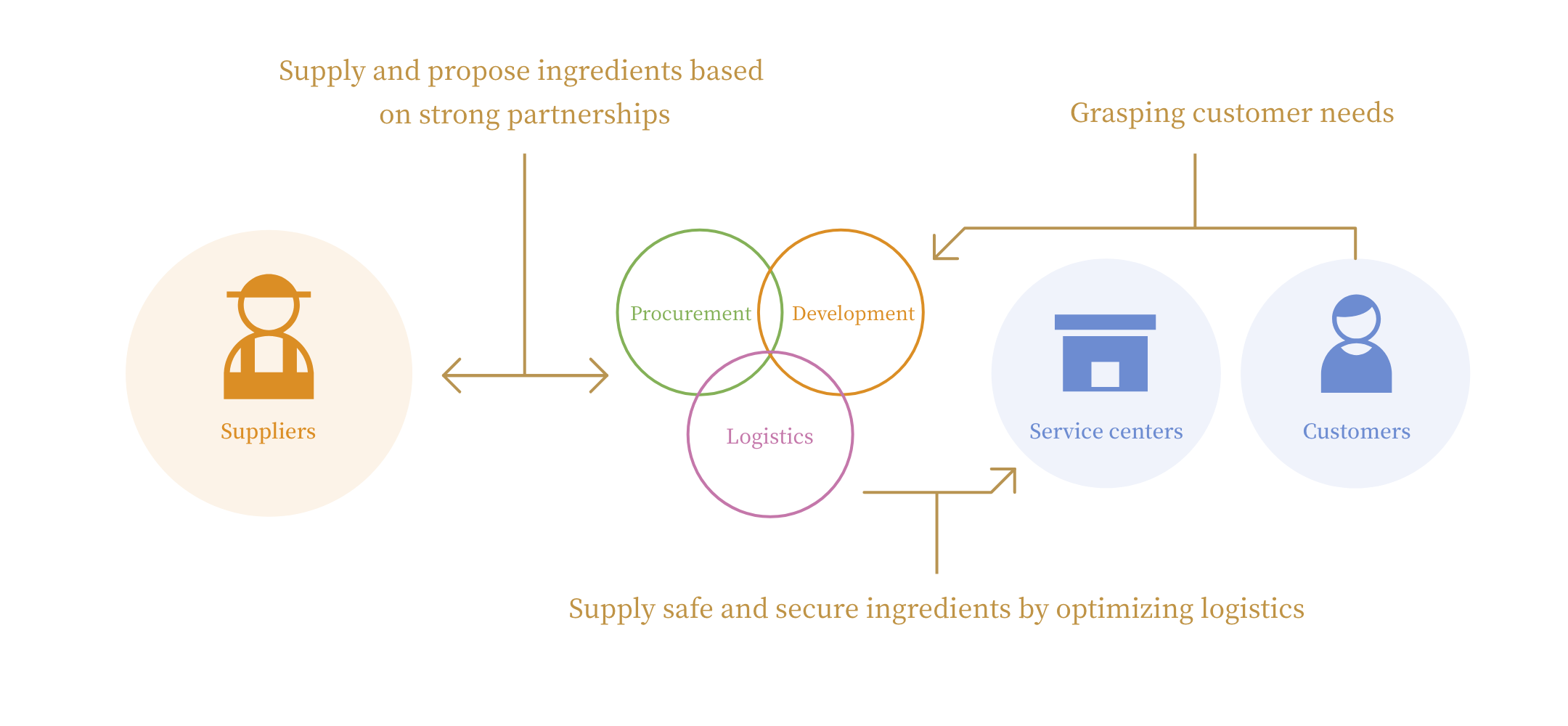 Food ingredient lists which is constantly optimized
We are particularly careful to ensure the smooth operation of lists of ingredients for each major category as a means of responding to customers' needs in the most cost- effective and optimal manner. We continue to optimize our purchasing portfolio by analyzing various data.